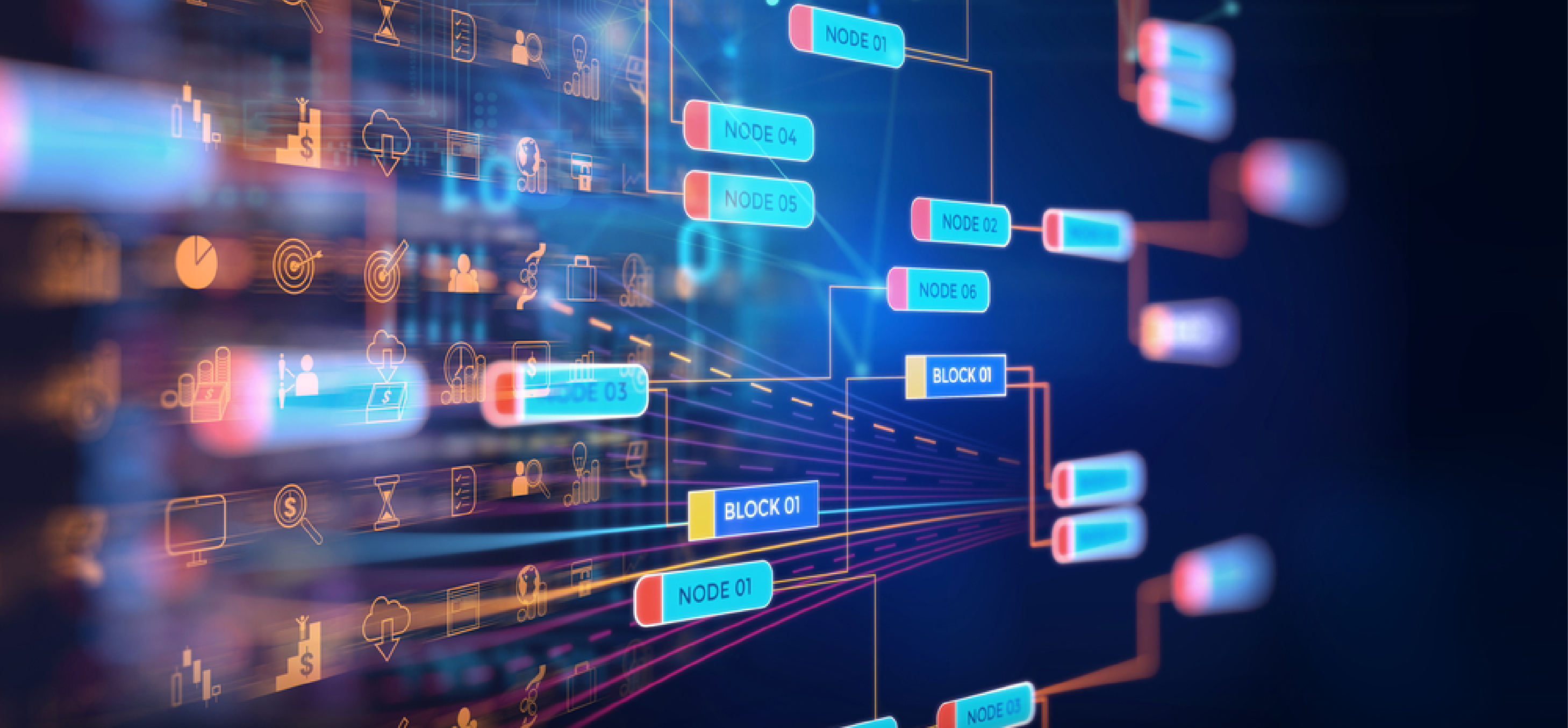 Link to Blockchain Simplified Video
The word Blockchain will likely bring the word Bitcoin to mind and that's ok. There is good reason why these terms are interchangeably associated.
In 2008 a presence by the name of Satoshi Nakamoto introduced the concept of an electronic currency by the name of Bitcoin. Subsequently a white paper was proposed to introduce the secured requirements needed to support this electronic currency - what we know as Blockchain. While we can thank Bitcoin for the emergence of Blockchain the two are mutually exclusive.
Blockchain is a database unlike anything we have seen. Traditional databases today rely on a central authority. This architecture is well known as client server architecture and although it has had many successful years of prosperity it has two potential flaws:
Single point of failure
All power controlled by the central authority
Unlike the traditional database Blockchain has no central authority. Every acting member within the Blockchain has the identical instance of the database installed. The only way for a transaction to become valid is if all active participating parties agree that it is legitimate. We call this consensus in the Blockchain world.
Furthermore, the Blockchain database is immutable, meaning that no entry in the database can be deleted or modified ensuring full audit trail and enhanced security as algorithmically each entry is examined during the consensus phase for legitimacy.
Traditional databases have continued and still continue today to enhance security. User name and password criteria have become more complex. CAPTCHAs, biometrics and text codes have become commonplace. These additional measures only exist because prior security measures get breached.
We, at KYNITE, are enthusiastic supporters of Blockchain Technology and the security that it provides. We have been heavily involved in its growth and believe that it will become the standard for security and proficiency in operation.
Leaning on the fence for Blockchain deployment? Contact us today and for a minimal investment we will deploy a negotiated on premise use case for you within one business week utilizing our advanced Blockchain lab. Should you proceed with the project we will credit that payment to the project.
Get it Done Right! Call KYNITE.
Blockchain services offered:
Technology Strategy & Consulting
Protocol Engineering
DLT Solution Development
Dapp Development
Smart Contract Auditing
AI <-> Blockchain <-> Cloud integration
We are blockchain agnostic and are experienced working with many blockchain fabrics including the Ethereum, Hyperledger, Ripple, Corda. We are also experienced working with many blockchain development APIs, software frameworks, databases, and devOps tools for testing and agile development.